Description
Story on the Go - Shape Me a Rhyme
Location
Woodlawn Cemetery, Jerome Avenue Entrance.
Date & Time
Friday, April 30, 2021 2:30 PM - 4:00PM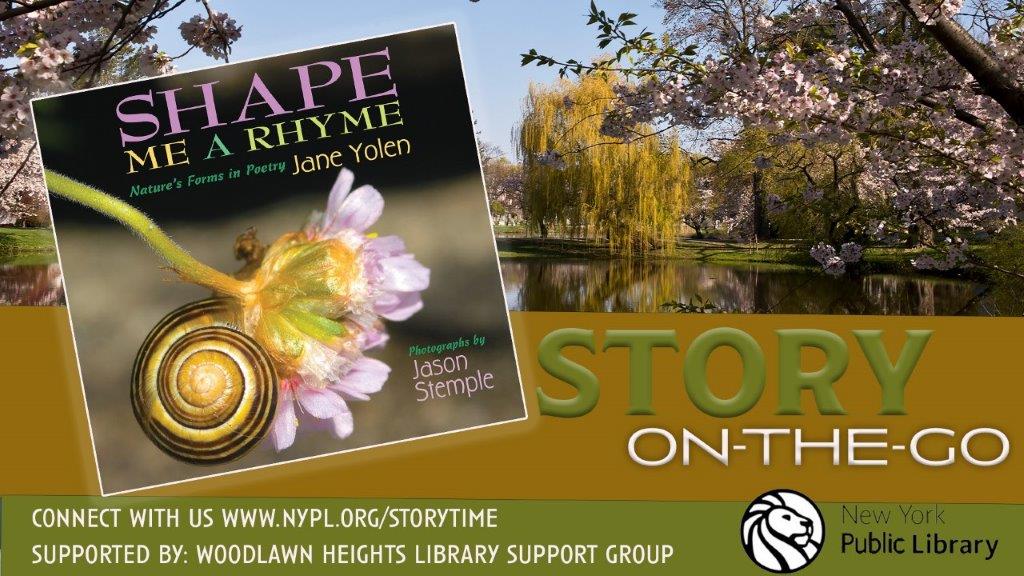 Story on the Go
Follow the Trail in Woodlawn Cemetery's Arboretum and read Shape Me A Rhyme- Nature's Form in Poetry by Jane Yolen with photographs by Jason Stempl.
Friday, April 30th - 2:30 PM - 4:30 PM
Enter at the Jerome Avenue Gate.