Description
Italian Heritage Trolley Tour 1:00 PM
Location
Woodlawn Cemetery, Jerome Avenue Entrance.
Date & Time
Sunday, October 10, 2021. 1:00 PM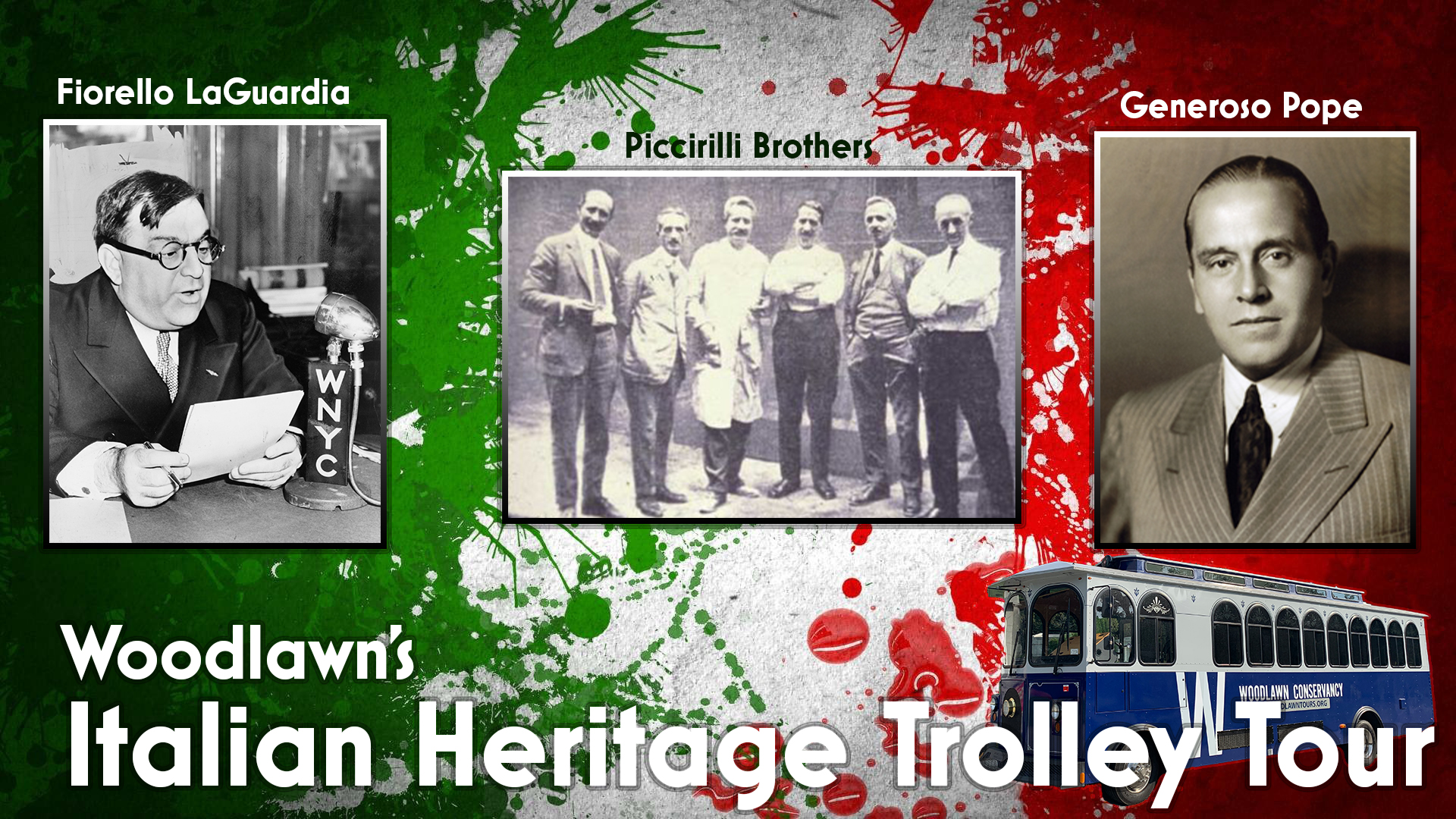 SUnday, October 10, 2021 1:00 PM
Italian heritage Trolley Tour
Join us for this trolley tour as we visit the memorials and mausoleums of famous Italian-Americans at Woodlawn. Stops on the tour include Piccirilli Brothers Monuments, Joseph Stella's Mausoleum and the gravesite of Fiorello LaGuardia.
We ask all guests wear a mask while on the Trolley.